Suivant
Création de Mook of Love
29 mai 2012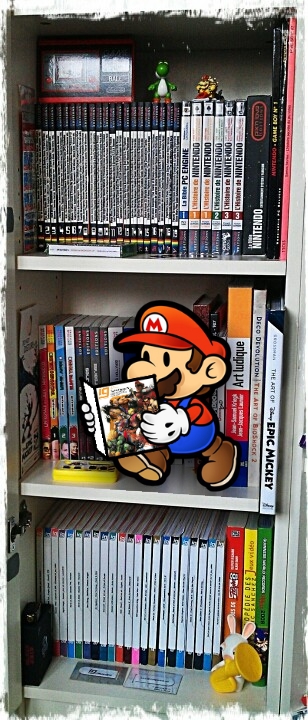 J'ai souvent vu sur des forums, Twitter ou Facebook des messages adressé aux rédacteurs de Pix'n Love ou IG Magazine du style "Avez-vous déjà fait un dossier sur tel jeu ou telle machine ?". Moi-même, j'ai souvent eu du mal à retrouver dans quel numéro se trouvait un article que je voulais relire.
Alors que ces deux mooks arrivent à la vingtaine de numéros (déjà !), il devient impossible de se souvenir où est-ce que l'on a lu un article bien précis. Et à l'inverse, quelqu'un qui les découvre aujourd'hui ne peut pas facilement savoir par où commencer.
J'ai alors pris mon courage à deux mains et mis en place un site qui regroupe tous les sommaires en associant chaque article avec les jeux, sociétés, machines, personnages et personnalités traités.
Le résultat permet de retrouver très facilement, par exemple, tous les articles parlant de Mass Effect ou si un dossier a déjà été fait sur l'Intellivision.
Le site s'appelle The Mook of Love et il se trouve ici :
mookoflove.netsan.fr
Et si tu es déjà incollable sur le contenu de ces magazines, tu peux soit participer à la saisie ou t'amuser à y trouver les deux Easter Eggs adressés aux fans de Gradius et de Zelda...
Je demande pardon par avance pour ces titres pourris qui te laisseront au moins une chanson qui colle dans la tête...

Article originalement publié sur Gamusik le 29 mai 2012

Suivant